Meet our amazing team who will take care of you at The Sandford. All members of our team are experts in dentistry and provide reassurance and exceptional care to all our patients.
Our team of professional nurses, dentists, specialists and together with our state-of-the-art practice is designed to be able to offer everything under one roof without the need for using third party services.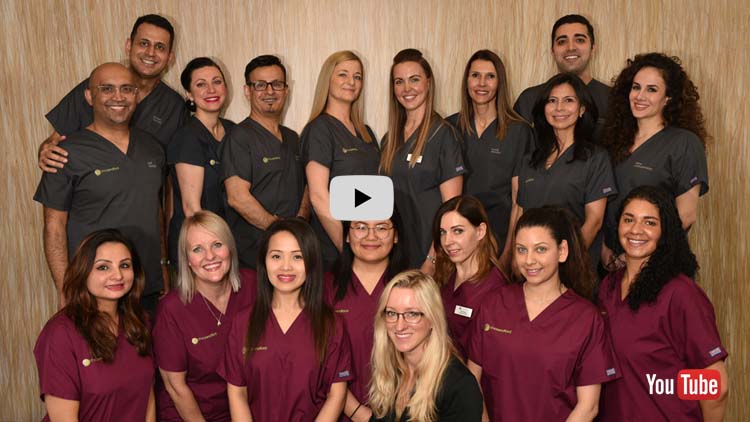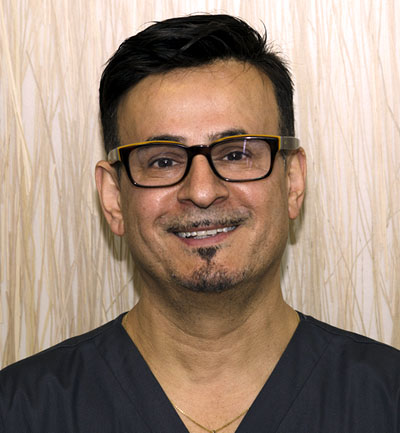 Hussein Shaffie
Prinicipal Dentist / Implant Surgeon
[GDC No. 74026]
DDS Sweden
Dr Shaffie is the founder and the principal dentist of Bexleyheath Dental Practice and The Sandford Implant and Cosmetic Centre. He relocated to the United Kingdom with his family 1998 and began his highly ambitious career in general dentistry, especially treating patients with severe dental phobia using intravenous sedation. Read More
In October 2011, Dr Shaffie underwent his Diploma in Implantolgoy at the Royal College of Surgeons of England, and has undertaken several complex multidisciplinary cases alongside his team of two other implant dentists. Furthermore, Dr Shaffie attends both national and international courses on a regular basis, and has received certificates in sedation, dental phobia and facial rejuvenation. He is a member BDA, FGDP RCS Eng, SAAD, ADI, RSM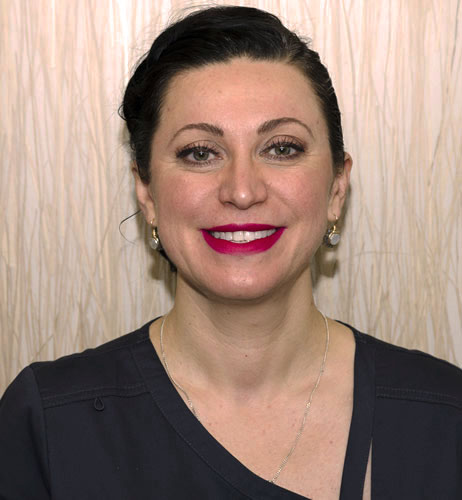 Katarzyna Shaffie
Implant Surgeon
[GDC No. 84563]
DDS, DipImpDent RCS (Eng) MSc
Having graduated with honours from Pomeranian Medical University in Poland in 1999, Kat is a general dentist with special interests in advanced restorative procedures and dental implants. She started her journey working in a community hospital and later as an... Read More
.. assistant in the Department of General Dentistry of the Medical University in Poland, where she was successfully awarded with DDS in the following subject "Oxidant and antioxidant mechanisms in pathogenesis and periodontitis".
Then she started to specialise in prosthodontics and completed many international courses. Kat moved her professional career to the UK in 2005. Since then she has subsequently attended extensive higher education courses across Europe and the UK, ran by some of the most eminent clinicians. Kat has been awarded the highly regarded Diploma in Implant Dentistry from the Royal College of Dental Surgeons in London in 2008 and works closely with Nobel Biocare and Ankylos implant systems. After submitting her dissertation Kat was awarded the degree of MSc in Dental Implantology from the University of Salford 2010. She is an author of many dental articles and Kat is a member of the Association of Dental Implantology, The Faculty of the Royal college of Surgeons, British Dental Association, General Dental Council, Society for the Advancement of Anaesthesia in Dentistry and the Royal Society of Medicine.

Craig Kennett
Periodontal Specialist / Implant Surgeon
[GDC No. 66178]
BDS MSc FDS RCPS (Eng)
Craig qualified in dentistry at Kings College, London in 1990. He worked in the hospital environment and in general dental practice whilst gaining his PhD, which he received at Kings in 1995.
Craig worked as a lecturer in the ...Read More
Department of Periodontics at the Royal London Hospital, where he also supervised the masters course in periodontics. He gained his fellowship exams at the Royal college of Surgeons in 1999 and in that year gained his specialist status in periodontics.

Nina Shaffie
Orthodontic Specialist
[GDC No. 194069]
BDS Honours (Lond) MJDF RCS (Eng), MSc Orth (Lond), MOrth RCS (Edin)
Dr Nina Shaffie prides herself in offering an extremely high standard of orthodontic treatment in a relaxed and friendly environment. She graduated with Honours from Barts and The London School of Dentistry in 2010. Read More
She continued her training completing a year as a dentist followed by a year as a Maxillofacial Senior House Officer at The Royal London Hospital and The Homerton Hospital, where she gained experience in head and neck, trauma and orthognathic surgery. Following this, she continued work in practice as a dentist and part-time teacher at Barts and Then London dental school working as an Honorary Clinical Supervisor in Oral Surgery. Nina undertook her three-year Orthodontic Specialist postgraduate training course at King's College Hospital, Stoke Mandeville Hospital and Wexham Park Hospital.
She qualified top of her class with a distinction in her Master of Science in Orthodontics and was presented with the prestigious Philip Walther Prize for the most outstanding performance, awarded by King's College London. She also attained the Membership in Orthodontics (MOrth) with the Royal College of Surgeons of Edinburgh. Furthermore, she was awarded and selected for a short clinical attachment in the Orthodontic department in Sydney, Australia.
Nina has been heavily involved in orthodontic research and audits, and has presented her work at national and international conferences, as well as having papers published in peer-reviewed scientific journals. She is an active member of several orthodontic societies both nationally and internationally.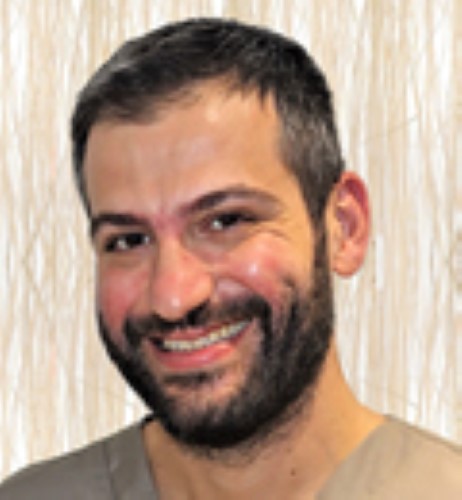 Ioannidis Konstantinos
Endodontic Specialist
[GDC No. 207658]
D.D.S. (GRE) MSc, Specialization (Endodontics) (GRE)
Kostas is a specialist endodontist. He qualified as a dentist in 2007 and continued his post graduate studies, completing his MSc in Endodontics in 2010. In 2011 Kostas applied for entry into the GDC Specialist List (Endodontics UK) and was successful. Read More
Following graduation, Kostas worked in private practices across Northern Greece.
He enjoys working in private practices in the UK, limiting his work to challenging orthodontic cases. Kostas believes in continuous education, professional development and lifelong learning. He is an active member of the British Endodontic Society, participating in more than 30 international congresses, symposiums and practical courses.
Currently Kostas is affiliated with the Department of Tissue Engineering and Biophotonics, Dental Institute, King's College, London, UK as a research associate and is due to complete his PhD. Meanwhile he lectures several endodontic topics to post-graduate dental students.
Kryspin Stepien
Consultant Anaesthetist
[GMC No. 6107438]
MD, FRCA, FCARCSI, EDRA
Dr Stepien's role is Clinical Lead in sedation, providing it to anxious patients undergoing long procedures such as dental implants. His anaesthesia skills and use of modern drugs and equipment make it a pleasant (or at least not remembered) experience. He is also responsible for educating dentists ... Read More
... and dental nurses in sedation techniques, maintenance of equipment and drills - all for the patient's safety. Dr Stepien graduated from Pomeranian Medical Academy in Poland in 1999 and has trained in Anaesthesia and Intensive Care in Poland, UK and Australia. He was awarded Certificate of Specialist Training by Royal College of Anaesthetists having trained in some of the best known hospitals in London, such as University College, Royal Free, Royal Marsden and Royal London Hospitals. His special interests are acute pain management (after surgical operations), regional anaesthesia and sedation for procedures like gastroscopy, colonoscopy and bronchoscopy.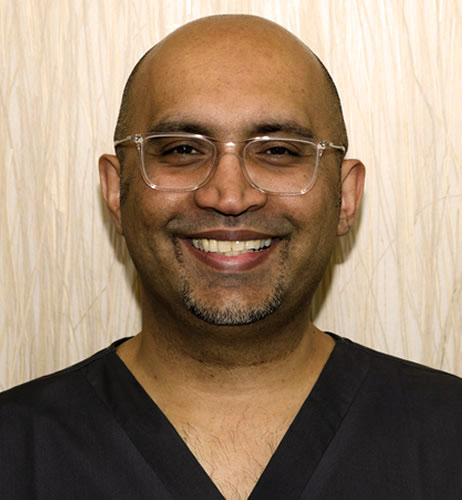 Asif Mughal
Dentist & Clinical Director
[GDC No. 73664]
BDS (Lond)
Asif qualified from King′s College London in 1997. After carrying out a further year's postgraduate study at Oxford University postgraduate centre he began general practice. He has been working in private practice since 2004 focusing on restorative, minimally invasive and cosmetic dentistry. Asif has also been... Read More
... providing emergency dental care for Croydon Primary Care Trust. He has worked in many practices over his career, providing him with a detailed insight into clinical dentistry working alongside numerous specialists. He enjoys all aspects of cosmetic and restorative dentistry and has attended numerous courses in Aesthetic dentistry in the UK as well as America (Chicago Dental Conference). Asif is fully committed to ongoing professional development in order to provide his patients with high standards of dental care and a wide range of dental services. He currently has the responsible role as the clinical director within the practice focusing his time on maintaining and driving standards higher for the benefit of our patients. He spends much of his clinical time working with the specialists in a team care environment, ensuring continuity of care and clinical back up.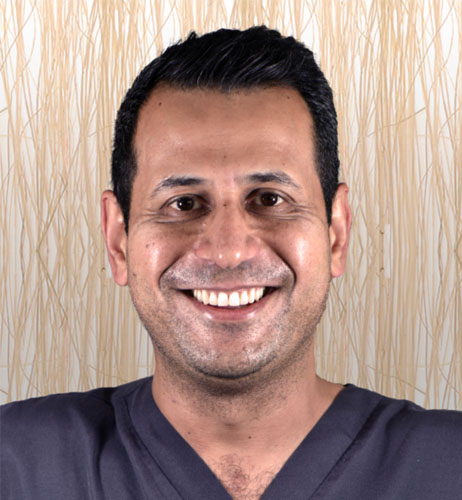 Ahssan Sarvestani
Dentist
[GDC No. 177820]
BDS (Lond) PG Dip Rest Dent MClinDent implant
Dr Sarvestani graduated from Barts London School of Dentistry in 2009. He has been working in our practice since August 2010.
He strives to provide a specialised tailor made service to all of his patients. His patients can expect an... Read More
... enthusiastic and warming approach with complete explanation of treatment options, so they can make informed choice on the best option of treatment. Having completed university accredited postgraduate qualifications he is confident in providing general dentistry to advanced level. His focus is strictly on providing clinical dentistry to the best of his ability using the best possible materials and techniques.
He enjoys treating nervous patients helping them overcome their anxieties. He is a qualified SAAD practitioner and can provide Intra-Venus conscious sedation.
He completed a two-year part-time hands-on and theory course in restorative dentistry (2012-2014). He was awarded the best dentist by the training academy (2013). He obtained his Diploma in Restorative Dentistry from British Academy of Restorative Dentistry in 2017.
He started a Master Degree in Implant Dentistry in 2014. Following completion of an in-vitro research project, he successfully completed his Master Degree (MClinDent Implantology) in June 2018.
He has been involved in Implant Dentistry research and audits. He has completed an in-vitro research study and presented his work at national and international conferences.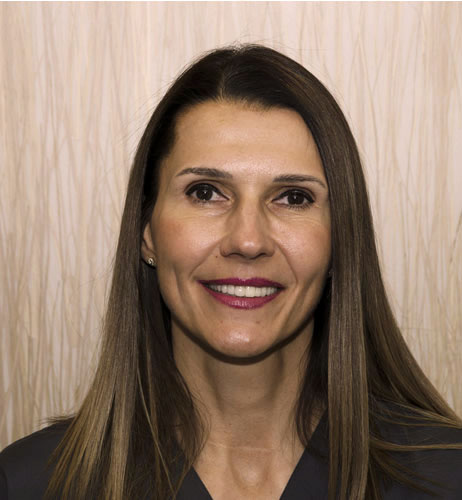 Kasia Stepien
Dentist and Facial Aesthetics Practitioner
[GDC No. 84291]
DDS, FGDP(UK)Masterclass in Facial Aesthetics
Dr Kasia Stepien graduated from Pomeranian Medical University, Poland in 1999. She started her career in paediatric dentistry, followed by cosmetic and implant dentistry. She has been successfully practising providing her patient with high quality care. Read More
In 2015 Dr Kasia turned her special interest towards facial aesthetics. She gained her degree at The Faculty of General Dental Practitioner at The Royal College of Surgeons followed by many postgraduate courses covering all aspects of facial treatments. She has a special interest in full face rejuvenation using muscle relaxants, dermal fillers, facial threads and plasma rich platelets therapy. She prides herself in delivering beautiful and natural looking results and her aim is to bring the best to her patients.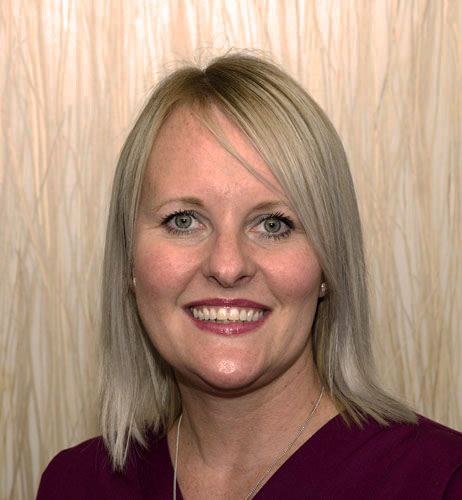 Claire Frisby
Implant & Head Nurse
[GDC No. 118929]
Claire has been a dental nurse for over 20 years, suffice to say there is nothing she has not seen. She is qualified in Radiography, Phlebotomy and Oral Health Education and has a wealth of experience also previously working as a practice manager and lead nurse. Claire recently completed the SAAD course and Read More
has been assisting with patient sedation for the last 15 years.
Of her many roles, Claire works closely with The Sandford's specialists when placing implants and grafting procedures, takes blood for patients who are having plasma for grafting or facial procedures.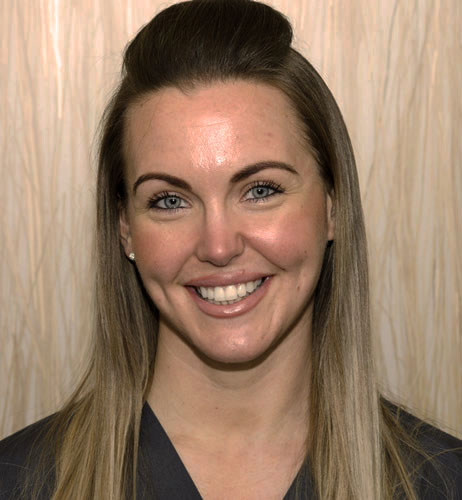 Karon Brooker
Hygienist / Therapist
[GDC No. 155073]
Karon started working at the practice in 2010 as a dental nurse, she then went on to become an oral health educator. In 2012 she wanted to further her dental career and went to study dental hygiene and therapy at The University of Portsmouth, graduating with a BSc in hygiene and therapy in 2015. Read More
After graduating Karon came back to work full time at the practice offering patients a relaxed and friendly environment. Karon has a passion in educating patients on preventing tooth decay and focusing on periodontal health. She also works under prescription of a dentist to carry out routine dental procedures on adults and children. She enjoys treating nervous patients to overcome their anxieties to restore their confidence in hygiene and therapy. Karon keeps up to date with new and improving techniques in both hygiene and therapy.

Meera Makwana
Hygienist / Therapist
[GDC No. 271644]
BSc (Hons), DT & DH (RCS London)
In 2010 Meera qualified with honours in a bachelor's of Science degree from Queen Mary University of London. She has since had a special interest and carried out research in microbiological work and health nutrition affecting oral and general health. Read More
Meera obtained her Dental Hygiene and Dental therapy qualification from King's College London Dental Hospital in 2017 and soon after joined The Sandford. Meera achieved distinctions in her final year research projects for her first degree and in Dental Hygiene and Dental Therapy. Meera is a member of the British Society of Dental Hygiene and Therapy and British Association of Dental Therapists. She strives to continue optimal patient care under evidence based research via continual professional development. She enjoys treating both adults and children in preventative treatments and restorative procedures in periodontitis and dental caries. Meera is especially experienced with nervous patients and helps to deliver personalised care for each patient.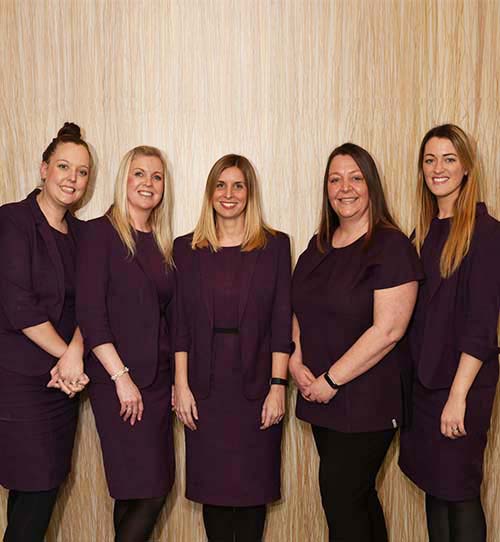 And Not Forgetting!
We couldn't go on without mentioning the rest of our wonderful team, including all our supporting nurses, our decontamination team, our receptionists and our accounts team!